Christmas Star Decorations - Set of 4 Connemara Marble
Set of 4 Pre strung Christmas Stars. The Perfect Gift this Christmas
Steeped in Irish myth and lore the gift of Connemara Marble this Christmas is a natural gift of love and serenity and will be passed through the generations for years to come. These Christmas Stars are perfect as a stocking filler, a secret Santa gift or as a true piece of Ireland for those overseas or of Irish heritage.
Hand carved here in our workshop in Ireland by our craftsmen and women with genuine Connemara Marble from our quarry in Connemara. Our Connemara Marble, 900 million years in the making is 100% natural with no treatment. Simply polished with natural beeswax to pick up all the different swirling patterns of the stone perfectly.
No two pieces are the same making this set of Stars completely unique to you. Pre-strung on a red ribbon you may hang them from your Christmas tree or wreath.
Take home the true magic of an Irish Christmas this festive season.
"Do you have a question about this product?"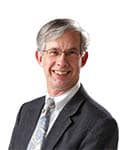 Description
Christmas Star – Set of 4 handmade genuine Connemara Marble Star shaped Christmas decorations.
Prestrung with festive red ribbon.
Presented boxed for safekeeping.
What is Connemara Marble?
Connemara Marble is a rare form of marble found in Connemara Co. Galway in the West of Ireland.
• It is a calcite marble which contains large amounts of serpentine. The marble forms when limestone is heated under pressure. While the colour is predominantely green there are often shades of grey and brown seen thoughout.
• Formed from sediment deposited in a shallow primal sea over 900 million years ago. The beautiful stryations of rich to pale green within the marble are formed by tiny crystals of green serpentine, diopside, chlorite and rich white calcite with dolomite.
• Connemara Marble has been used for centuries as a medium of exchange. Its beautiful swirling patterns perfectly represent the Irish landscapes where it is found. An inspiration for jewelry makers and architects across the world as the patterns are different in each stone which means each piece is entirely unique!
You may also like our Handmade Connemara Marble Christmas Decorations Set of 3
Additional information
| | |
| --- | --- |
| Material | Connemara Marble |
| Size | 2.5" L x 2.5" Wide |
| Style | Boxed, Pre-Strung |
| Stamp | Certificate of Authenticity Included. |
Additional information
| | |
| --- | --- |
| Material | Connemara Marble |
| Size | 2.5" L x 2.5" Wide |
| Style | Boxed, Pre-Strung |
| Stamp | Certificate of Authenticity Included. |