Stephen Walsh- Connemara Marble
Have you been fascinated by the beauty of Connemara marble ? There is an incredible story behind this rare marble, and in my book you can trace the story of my love for Connemara and of how our uniquely Irish product became so admired and loved in America and around the world.
The book is richly illustrated and will bring you on a historical and cultural journey that you are sure to enjoy.
"Do you have a question about this product?"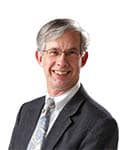 Description
Written by Stephen Walsh, join him to discover the origin of Connemara marble over 900 million years ago, to the present day. Stephen tells the story of the geology, the history and the lore behind Ireland's national gem.
The book is richly illustrated and will bring you on a historical and cultural journey that you are sure to enjoy.  Stephen also has a DVD to add to your collection Tour of Ireland DVD with Stephen Walsh
Number of pages: 128
Weight: 521 g
Dimensions: 240 x 170 x 14 mm