Rustic Connemara Marble Block Small
This beautiful Connemara Marble stone, glazed on one side to give you a fantastic marble finish and left rustic elsewear so you can get a feel of Ireland in your home.
Perfect for your desk to hold down papers or as lovely ornament on your fireplace . A  piece that makes a great conversation starter a true piece of Ireland.
"Do you have a question about this product?"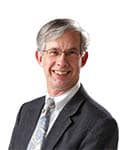 Description
This Connemara marble, one of the world's oldest minerals and rarest marble in the world, was mined from our quarry in Lissoughter, Recess Co. Galway. No two pieces are identical, making each piece totally unique to you.
"No two pieces are the same, each as unique as a fingerprint. Your very own piece of Ireland". Stephen Walsh.
Connemara Marble is a calcite marble that contains large amounts of serpentine. The perfect stone to represent Ireland, which has long been known as the Emerald Isle. Our marble has been carved into a variety of decorative items throughout history.
This stone will measure approximately 3″ L x 2″W x 1.5″ D although each block will vary slightly in shape.
Please note as marble is a natural stone , tones and shades will vary. This piece is also available in a larger size Rustic Connemara Marble Block- Large
Additional information
| | |
| --- | --- |
| Material | Connemara Marble |
| Size | 3" L x 2" W x 1.5" D |
Additional information
| | |
| --- | --- |
| Material | Connemara Marble |
| Size | 3" L x 2" W x 1.5" D |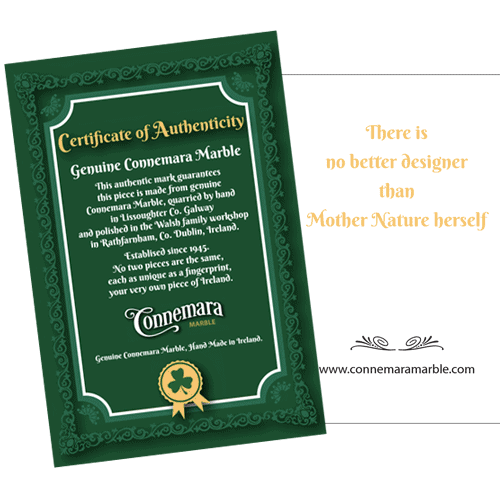 Each marble product purchase includes a Certificate of Authenticity to prove it was made with genuine Connemara Marble.