Connemara Kitchen Afternoon Tea
Irish Afternoon Tea from our Connemara Kitchen located in Galway in the West of Ireland. The tin itself makes a wonderful souvenir with its premium vintage style.
So sit back and relax and enjoy our delicious tea.
"Do you have a question about this product?"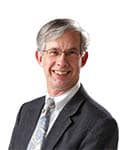 Description
This afternoon tea makes a fantastic gift as it is presented in a Vintage style tin that can be used for years to come. A lovely souvenir from Ireland. The tin contains 90g of loose tea leaf.
You may also like to pair your tea with our Connemara Cottage Traditional Toffee
Additional information
| | |
| --- | --- |
| Metal | Metal Tin |
| Size | Gross weight 197g, tin measures 11 x 8cm |
Additional information
| | |
| --- | --- |
| Metal | Metal Tin |
| Size | Gross weight 197g, tin measures 11 x 8cm |