Viking jewelry was worn by both men and women alike. The purpose of the jewelry was not just for decoration but also to display their spiritual beliefs and social status.
Here we have taken the Viking Wolf which in Norse mythology is a symbol for victory. Odin, a powerful Norse god was accompanied by two wolves who were said to bring him wisdom and would be by his side during battle.
The wolf totem represents loyalty, intelligence and independence and is a symbol of a deep connection with one's own instincts.
You can read the story of the Viking's in Ireland below.
"Do you have a question about this product?"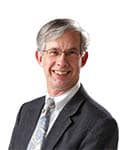 Description
Our Viking Wolf pendant is made with stainless steel and presented on a 24″ chain.
The first recorded Vikings came to Ireland in 795 AD. Islands off the north and west coasts were plundered. Later on, Viking fleets appeared on the major river systems. Monasteries were one of the main targets of Viking raiders because they were likely to contain valuable loot.
Several Viking bases, including Dublin, Waterford, Limerick, Cork and Wexford grew into Ireland's first towns during the 10th century. A revolutionary development that helped transform Irish society. But Ireland remained overwhelmingly rural, based on a mixed farming economy.
By the end of the 10th century the Vikings in Ireland had adopted Christianity, and with the fusion of cultures it is often difficult to distinguish between Viking and Irish artefacts at this time. Traditionally seen as raiders and invaders, Vikings also helped transform Ireland economically, culturally and politically.
You may also like to see our Celtic Copper Bangle with Connemara Marble
Additional information
| | |
| --- | --- |
| Metal | Stainless Steel |
| Size | 1.2" round. Weight 30.2g, 24" chain |
Additional information
| | |
| --- | --- |
| Metal | Stainless Steel |
| Size | 1.2" round. Weight 30.2g, 24" chain |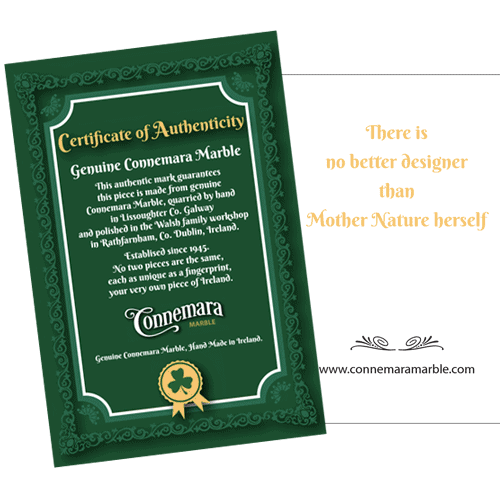 Each marble product purchase includes a Certificate of Authenticity to prove it was made with genuine Connemara Marble.