Saint Patrick's Book Ornament
" Saint Patrick pray for us". Saint Patrick is the patron saint of Ireland. We celebrate his feast day every year on the 17th of March. Saint Patrick's Day is celebrated all over the world. The ornament comes boxed. Sign up to our newsletter to receive 15% discount off your first order.
"Do you have a question about this product?"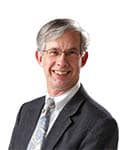 Description
Saint Patrick is the patron saint of Ireland but he didn't always live in here. Patrick was born in Britain in the fourth century and didn't arrive in Ireland until he was 16 years old, when he was captured by pirates and taken to work in Ireland.
After he arrived, Patrick became interested in Christianity and started teaching others about the religion.  Six years passed and he escaped and fled home. He became a cleric and felt he wanted to return to Ireland and teach Christianity to the people of Ireland. Because he knew the language he could preach to the people.
He is said to have converted many of the country's residents to Christians. Another legend says that Patrick chased all the snakes out of Ireland! Saint Patrick used the shamrock to explain the Holy Trinity to the Celts, using the three leaves to explain the Father, the Son and the Holy Spirit enshrined in one. The shamrock is now the universal symbol of luck not just in Ireland but all over the world.
You may also like to see our range of shamrock jewelry such as Shamrock Inlaid Silver Pendant and Earrings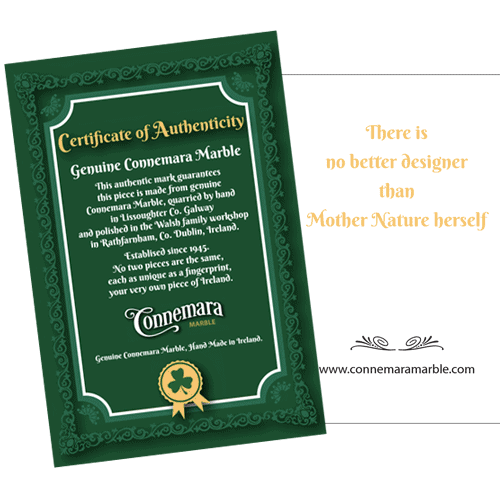 Each marble product purchase includes a Certificate of Authenticity to prove it was made with genuine Connemara Marble.