Your guardian angel will always be watching over you when you look upon this heavenly angel.
Dressed in an Aran Stitch design she is truly an Irish Angel. Keep her displayed thoughout the year and take comfort from reading her lovely prayer.
Boxed.
"Do you have a question about this product?"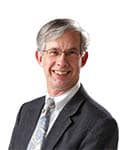 Description
Our Irish Guardian Angel comes boxed with the printed prayer on the back.
"Angel of God, my guardian dear, to whom His love commits me here. Ever this day be at my side, to light and guard, to rule and guide."
You may also like to see our Angel Pendant Mother of Pearl with Connemara Marble
Additional information
| | |
| --- | --- |
| Material | Porcelain |
| Size | 5 inches tall x 3 inches wide |
Additional information
| | |
| --- | --- |
| Material | Porcelain |
| Size | 5 inches tall x 3 inches wide |