Connemara Cottage Traditional Toffee
From the Connemara Kitchen this delicious tradtional Irish Toffee is a perfect gift for a loved one and a delicious treat for yourself, these are perfect if you want to grab a little bite of Ireland!
Presented in a premium, vintage, country cottage sweet tin, once you have enjoyed the toffee you can keep the tin for years to come.
"Do you have a question about this product?"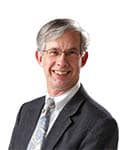 Description
Each piece of toffee is individually wrapped for freshness. Enjoy a delicious treat with some tea or coffee from our Connemara Kitchen such as Irish Flavoured Coffee Collection
Net Weight: 5.29oz (150g)
Additional information
| | |
| --- | --- |
| Metal | Metal Tin |
| Size | 5.29oz (150g) |
| Style | Country Kitchen |
Additional information
| | |
| --- | --- |
| Metal | Metal Tin |
| Size | 5.29oz (150g) |
| Style | Country Kitchen |