Christmas Tree Decoration Set of 3 Bells
Christmas tree bells from Ireland. This set of three ornamental bells are presented on prestrung festively coloured fabric loops for easy hanging.
Each bell has a different design. The Robin Red Breast seen throughout Ireland especially at Christmas time. The sprig of Holly and finally the Irish greeting for " Happy Christmas" which is "Nollaig Shona".
These are just the most perfect gift from Ireland for anyone who wishes to send an authentic gift at the most special time of year. These bells will be passed down from one generation to the next bringing with them the memories of Christmas from year to year.
"Do you have a question about this product?"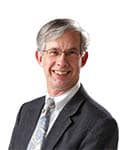 Description
You know its Christmas when you hear the bells ring!
This set of three bells are of a traditional design and will mean so much to anyone with an Irish connection or of Irish heritage.
We celebrate the Robin Red Breast as a bird that brings us messages from those who may have passed on.
We decorate our Christmas table and fireplace with sprigs of Holly from our countryside. When we are young one the the first Irish phrases we learn in school is how to say "Happy Christmas" in Irish – "Nollaig Shona".
The colour palatte of red, green and gold is divine for this time of year. This set of bells will most certainly become part of your Christmas holiday season year on year.
You may also like our Connemara Marble Nativity Set
Additional information
| | |
| --- | --- |
| Material | Ceramic |
| Size | 1.5"L x 1.5" W, 5.5 inches drop length |
| Style | Christmas |
Additional information
| | |
| --- | --- |
| Material | Ceramic |
| Size | 1.5"L x 1.5" W, 5.5 inches drop length |
| Style | Christmas |