Brendan and the Blarney Stone - By Stephen Walsh & Marita O'Donovan
Written by Stephen Walsh of Connemara Marble & Marita O'Donovan and signed by Stephen himself!
When you buy this book you get "Vinny goes to Vegas! by Stephen Walsh & Marita O'Donovan" FREE!
"Do you have a question about this product?"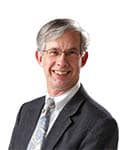 Description
When Brendan the leprechaun plays the tin whistle, the sound is sweeter than the sweetest songbird. But if only he could speak as well as he plays! His words spill out in a terrible jumble – he goes to the shop to buy peas and accidentally comes home with cheese!
You may also like Vinnie Goes to Vegas